Pho Duong - Vietnamese Cuisine in Virginia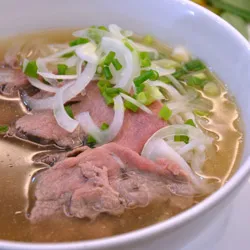 Here at the Pho Duong in Virginia, we serve a variety of Vietnamese dishes, such the famously known pho soup. We use only the freshest and highest quality ingredients to prepare our authentic Vietnamese cuisine. We offer an extensive menu with dishes made ​​from professional Vietnamese chefs with unique recipes, guaranteed to be delicious whether it is breakfast, lunch or dinner. We always strive to meet your expectations and would love to develop great realtionship with our customers through our services and the food that we stand by.
Thank you for visiting our site today, please enjoy your stay!